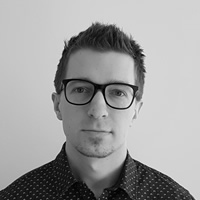 Hello, my name is Andrii Shekhirev – I'm the creator and head of the team at Satori Webmaster Academy. We are more than 10 people in various timezones united by the idea of bringing the best educational content to website owners of all experience levels.
This project started more than 10 years ago as a WordPress design studio, and we've developed our share of premium and free WordPress themes, so here are some links just in case: for support on Bento, please head to the dedicated forums). For support on Satori Studio's premium WP themes bought via ThemeForest, please go here.
Apart from Satori, my ongoing projects include Warpgate, Alter Labs, MoneyTotem and TurboLuck. You can get in touch with me using the contact form below, via LinkedIn or by email (andrii[at]satoristudio.net).
Contact Satori Studio