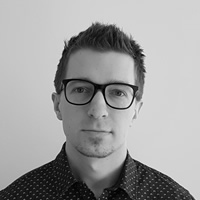 Good day, my name is Andrii Shekhirev, I'm the creator and head of the team at Satori Studio. I manage all aspects of the company's work, using my experience and knowledge from the fields of design, web development, marketing, business, finance, entrepreneurship and psychology.
Bento theme support is provided via the dedicated forums on the official wordpress.org page. For support and feature requests regarding Satori Studio's premium WP themes bought via ThemeForest, please visit our forums.
Apart from Satori Studio, my ongoing projects include MoneyTotem and TurboLuck. You can get in touch with me using the contact form below, via LinkedIn or by email (andrii[at]satoristudio.net).
Contact Satori Studio
Our contact address is
Satori Studio, Skolas 12-23, LV-1010 Riga, Latvia